Small steps towards the new normal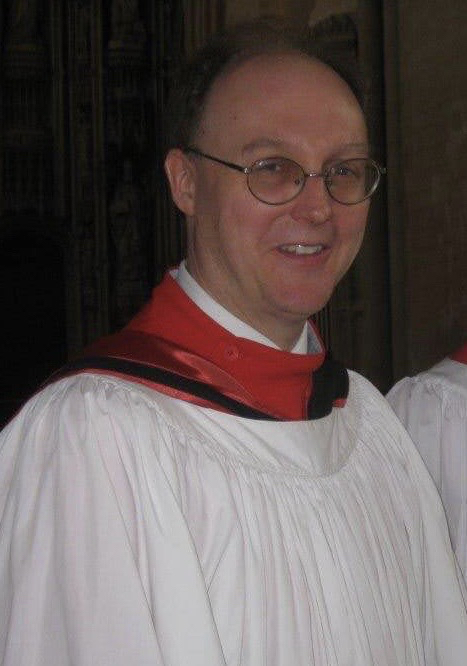 My day job has been particularly irksome during lockdown, a situation exacerbated by the absence of the usual consolation of singing with the St Albans Cathedral Choir at weekends. So along with my fellow lay clerks I was very happy to learn that sung worship was to be reintroduced over the summer, albeit in an extremely modified form to begin with. We were invited to make ourselves available for specific weekends in July and August, from which volunteer list a duty roster was drawn up, comprising precisely one singer per weekend.
I was assigned August 29th and 30th, which included the privilege of providing music for the first wedding to take place at the cathedral since the easing of the lockdown restrictions, scheduled for Saturday afternoon in the Lady Chapel. The event held particular poignancy for me, having only recent celebrated the 25th anniversary of my own wedding at the same venue. I was extremely conscious of the responsibility of helping to make the occasion memorable, especially as the participants would not be able themselves to join in the singing of traditional hymns. I was also very concerned at how well my voice would function, not having used it for anything more ambitious than singing along with Spotify for several months! Fortunately the organist offered to play Panis Angelicus, which we performed just before the exchange of vows, down a semitone in G flat. This eased the pressure sufficiently for me to manage the top F in Ralph Vaughan Williams' Love Bade Me Welcome, which had been chosen as the music for the Signing of the Register. We survived all the other tricky corners, and were rewarded with appreciative smiles from the bride and groom as they processed out.
The following morning presented a very different challenge in the form of the Parish Eucharist in the much larger space, and contrasting acoustic, of the longest nave in England. The service was being simulcast on the cathedral's YouTube channel, so I had to report for duty a full hour beforehand for sound and balance checks. Although there was a microphone for the broadcast, it was not connected to the PA system, so I would have to make myself heard at the back of the building unassisted. I was positioned at the east end of the nave, directly in front of the organ gallery. A transparent screen had been erected about three metres in front of me, somewhat redundantly I couldn't help but feel, seeing as the nearest person was the celebrant on the high altar, another five metres or so beyond that! Again there could be no congregational singing, so the propers of the Eucharist were either said by all (the Gloria and Creed) or sung by me alone to a plainsong setting (Sanctus, Benedictus and Agnus Dei). My two 'set piece' moments were at the Offertory, when I sang a text from Ecclesiasticus set by the outstanding contemporary composer Philip Moore, and during communion, when we reprised the Vaughan Williams Mystical Song setting from the day before.
All of us who have taken a turn at being a 'one-person choir' have relished the challenge and appreciated the opportunity to use our voices again, but are aware that this is only a staging post on the route to the resumption of full choral singing. The next step seems likely to be taken later this month, when small ensembles will start socially-distanced performances in three-or four-part harmony. It would be lovely to think that full choirs could be back together again by Christmas, but we will have to wait and see whether or not the general course of events makes this possible.
Geoff McMahon
A new dawn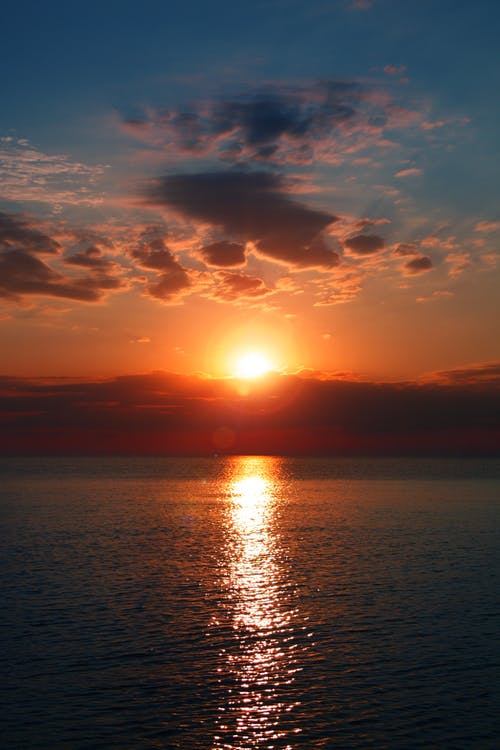 The impact on the choral world of the pandemic has been extreme and I for one was distraught at the loss of a hobby that brings so much joy to my life. My heart goes out to those for whom it is also their profession. However, what has shone through this crisis is the determination of the choral community to pull through. The internet abounds with virtual performances, constructed by music directors and sound engineers by laboriously stitching together the individual tracks recorded by each singer.
At the start of lockdown I dabbled in a few of these online recordings. It is astonishing to think of the effort that has to go into creating something that just a few months ago we could all just turn up at rehearsal and produce- the sound of voices singing together.
One virtual choir project that I particularly enjoyed was run by the Stay-at-Home choir. When I saw they were planning a virtual performance of James MacMillan's O Radiant Dawn I leapt at the opportunity to sing it again.
James MacMillan is a composer that I have been introduced to by singing with Voix de Vivre. The Gallant Weaver is a particular choir favourite but in our last concert we had the opportunity to perform a number of MacMillan's Strathclyde motets, including the beautiful "O Radiant Dawn".
A highlight of the Stay-at-Home choir project was a webinar with James MacMillan himself, an opportunity I would never have had without lockdown. It was fascinating to "meet" the composer and to hear him talk about the piece and more widely about his composing work.
Singing as part of a virtual performance can never replace the experience of singing with a real-life choir. Lockdown has really brought home the meaning of Voix de Vivre's name- Voices of Life. The experience of genuine musical live performance with the incomparable Neil MacKenzie at the helm is one I miss greatly.
In recent weeks a number of professional singers have managed to stream some socially distanced performances , a sign of hope. As an amateur choral singer all I can do is dream of a new dawn when we can all once again lift our voices in harmony. I think then my joie de vivre will finally return.

Helen Harden
Strange Times. A time for reflection, catch up and hope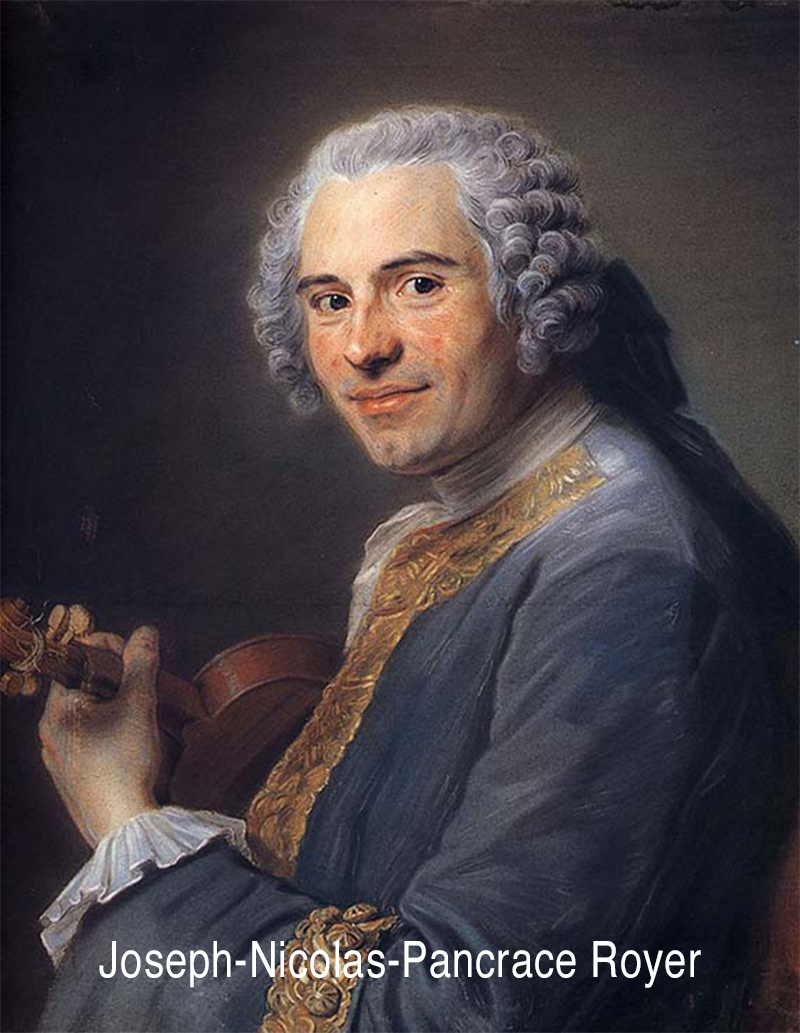 Like everyone else, since March I've been switching from finding how remarkably normal things have been with the freedom of not having a regular busy weekly timetable to realising the seriousness of the situation with the future road plans being terribly uncertain – especially for us choral singers who I fear will be one of the last to get back to any sort of workable normal. I have found solace in using the time to reflect and readjust my life.
I decided to take on a project I would have not have had time to invest in during normal times: I have been learning Bach's 'Goldberg' Variations for harpsichord – currently just over half-way on variation 19. My other challenges have been to learn a couple of Frescobaldi Toccatas from a manuscript first edition with 6 line staves and blotchy quill notes. I've also discovered the harpsichord works of the French composer Joseph Royer who was a contemporary of Rameau. All a great insight and good to exercise the brain and get that muscle memory oiled up again!
Peter Stark who conducts our County Youth Orchestra asked me to compile a list of choral works for children's choir and orchestra for a friend who conducts a choir with the Beijing Philharmonic Orchestra which helped me to reflect on the vast repertoire I have worked on over many years. Composers have included works by such composers as Vivaldi, Bach, Handel, Haydn to Benjamin Britten, Richard Rodney Bennett, Philip Cannon, John Rutter, Howard Goodall, Andrew Carter, Bob Chilcott and John Williams et al.
With the Music Service I worked with Tori Longdon, the conductor of the County Youth Choir, on putting together 6 one-hour webinar sessions at the end of term. We included 3 guests – Simon Berridge (The Sixteen) and Helen Charlston (2018 winner of The Handel Singing Competition). Both had been former members of CYC. Tori invited the 3rd singer Jamie Wright who sings with The Swingles. The latency problems did not help with the real execution of these sessions but I guess there were some musical and social benefits for our students.
With more time available, I seized the opportunity to catch up on some reading. I decided to subscribe to the weekend papers of the Guardian and Times newspapers – particularly enjoying the columns of Andrew Rawnsley and Matthew Parris.As far as books are concerned, I caught up with books that had been gathering dust. Music in the Castle of Heaven – a unique portrait of Bach's music especially choral music – John Eliot Gardner. I Drink Therefore I am – A philosopher's guide to wine – Roger Scruton; The Testaments – Margaret Atwood; A Legacy of Spies – John Le Carré; If only they did not speak English – Jon Sopel – a fascinating insight into American life and politics covering attitudes towards race, patriotism, religion, firearms etc.
I've taken advantage of the glorious weather especially in April and May and have been very lucky to take advantage of loads of regular walks from my front door into the Bedfordshire countryside enjoying the sound of the cuckoo for two weeks solid before departing for their mammoth journey back to South Africa. I am certainly fitter now. I have also helped my wife with gardening and built myself a fairly large cabin to store my wood for winter fuel for my stove.
I look forward to the day we can all corporately join in the wonderful activity of singing!
Peter Twitchin
Memories of Boris Ord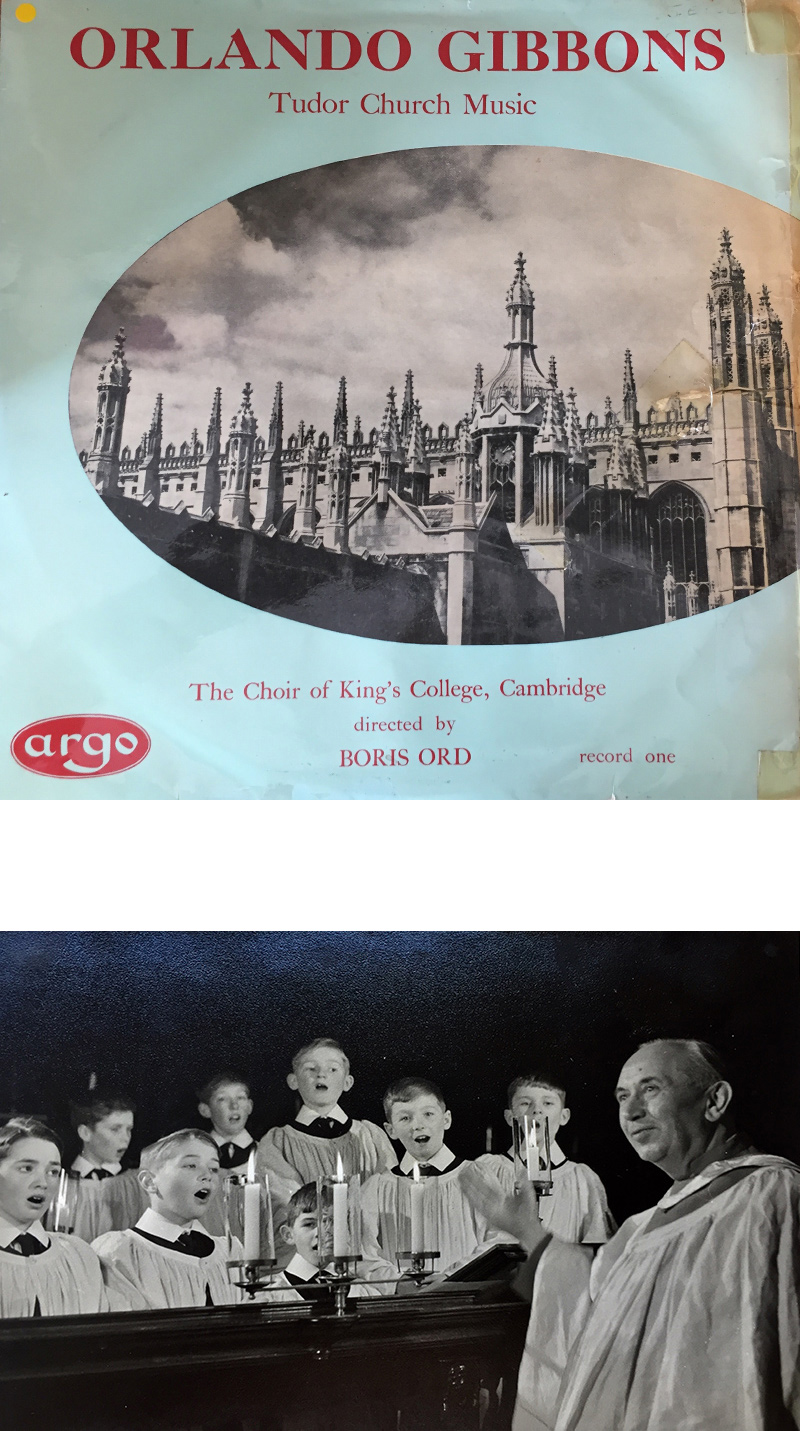 I was listening to Radio 3 this morning when a recording was played of an Orlando Gibbons church anthem, made in 1955. The presenter announced that it was by the choir of Kings' College Chapel in Cambridge. The organist was Hugh McLean and the conductor Boris Ord.
I was delighted to be reminded yet again, of the privilege it was for me to have been a chorister there from 1954-1958, on the Cantoris side, under the watchful eye of the amazing Director of Music, organist, composer of 'Adam Lay Y Bounden' and legend, Dr.Ord. I loved my time at Kings' and not a day goes by when I don't think of the huge influence it still has over me.
Boris was an old-school Kappelmeister, strict but fair, with an amazing ear for tuning, diction, and the tone of your voice. He was never aggressive or rude, but his experience was enormous, and he could also be great fun. We all knew he was the boss and tried all the more to do our very best because of our huge respect for him, and his expectations of us.
Little did I realise all those years ago, that this eleven year old boy would end up singing Second Bass in such an excellent amateur choir as Voix de Vivre! The similarities between the directorships of Kings' choir and Voix de Vivre are very apparent to me.

Tony Catterick (3rd chorister from the right)
Choirs in lockdown
It seems a long time since our December concert, way back in those delightful Covid-free days. What would we not give to be singing together again? This question has been very much on my mind during lockdown as choirs have always been so central to my life. I first started singing in a choir at the age of 10 and have more or less never been out of one since. It is not uncommon for me to be singing four or five times a week in normal times (just ask my long-suffering husband). So the void in my life without choirs is massive and aching, as I'm sure it is for many of you.

But it doesn't do to moan about it of course, with a global pandemic raging and so many people so much worse off. Use it or lose it, they say, so I'm trying to keep my voice exercised by singing most days, but it's really hard to find the motivation to sing on your own. Putting in headphones and singing along to the BBC Symphony Chorus is helpful (but do remember to close the windows unless you have exceptionally tolerant neighbours). With the lovely summer weather we've been having, I have ventured to get together with a group of five other ladies and sing SSA music spaced out in the garden – this has been absolute bliss but feels rather naughty.

Some people have been taking part in the many virtual choir projects online. I have done one but found it fairly unsatisfying. The final result often sounds amazing, and leads non-choir people to ask "so what's your problem then? Zoom is the answer to this as to so many things". But the experience is totally different – you sing on your own with a backing track and no sense of other singers around you or of the total sound you are making together. Good luck to those who enjoy it – but it isn't for me.

So when will we be able to get together and sing again? I've been keeping a close eye on the research which is now going on in the area of Covid and the performing arts. A study out yesterday in the US suggested that singing generates more aerosols (of course we all know what these are now – used to think they only came out of a spray can) than speaking normally, about the same as speaking while projecting your voice, and less than a cough. The amount is drastically reduced if you wear a mask. The researchers said that if you wear a mask, and only rehearse for 30 minutes, then change the air in the room, you can reduce the risk to acceptable levels. But this is in the States where virtually all buildings have air conditioning. How long would it take to change the air in the average British church hall?

Meanwhile in the UK the very limited resumption of live music for professionals has been postponed, while amateurs are still told we should not be singing together. There seems to be no solution in the short term.

In the medium to long term, though, perhaps we need not be so gloomy. There are many factors which may make rehearsing look less risky – if the virus becomes less prevalent, or less dangerous owing to its own mutation, advances in treatment or vaccination programmes. Perhaps one day we will wake up and realise that it has receded into one of the many background risks which we take for granted every time we go outside our front door.
Meanwhile, keep the faith and keep singing, if only to yourself!
Catharine Jessop
A Boy was Born!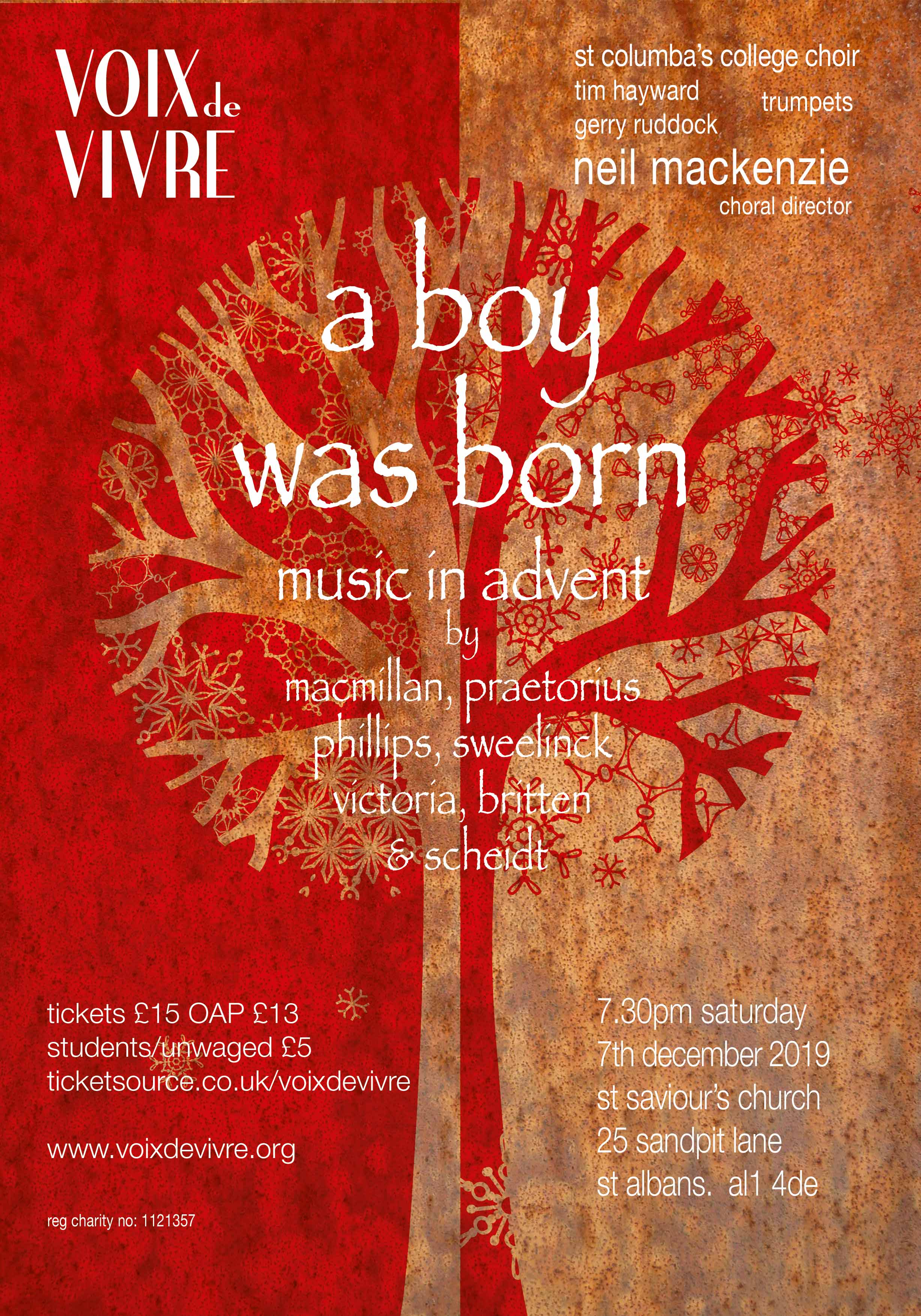 Our December concert was a proper challenge in true MacKenzie style. Five of Sir James MacMillan's gorgeous Strathclyde Motets, plus four challenging Christmas and Advent motets by Victoria, Sweelinck, Scheidt and Peter Phillips – all this was crunchy enough, and the first half of the concert went off really well. Gerry Ruddock and Tim Hayward on piccolo trumpets accompanied us in Scheidt's In Dulci Jubilo, making a glorious and electrifying sound, and Tim also played from the pulpit in MacMillan's In splendoribus sanctorum. And the two of them were joined by our own Peter Twitchin moving seamlessly from singing tenor in the choir to play the chamber organ in Vivaldi's lively Concerto for two trumpets.

The main work in the second half was A Boy was Born, an incredible tour de force by the 19-year-old Benjamin Britten consisting of a theme and variations, some of them of an extraordinary and growing complexity which had really challenged us in rehearsal. We were joined by the boys' choir of St Columba's College to sing the top line. We'd had very little time to rehearse with the boys and unfortunately their numbers were reduced by illness, which had also taken out the intended treble soloist.

So we girded up our loins and started, having laid off the mulled wine in the interval (destroys the sense of rhythm). The theme was fine – no problems there. The sopranos had to negotiate a tricky transition into Variation I (Lullay Jesu) – a relief when we were safely past that into cradle-rocking mode, although the cradle might have rocked a little irregularly towards the end of the movement. In Variation II (Herod) the men sang lustily and were definitely both "wild and wode". In Variation III (Jesu, as thou art our Saviour) our own Ruth Potter bravely stepped in to sing the treble solo. Variation IV (The Three Kings) was a fairly stately progress for the Magi to Bethlehem, followed by Variation V (In the bleak midwinter) for the female voices and boys' choir – a fantastic evocation in sound of snow falling quietly in a chill midwinter night. Gulp – now for Variation VI, and last – Noel! This feels to the singer like a roller-coaster ride, where if your concentration dips for a second you fly off and can never get back on again. And just when you think it's about to end it takes off again up another slope with an even more breakneck drop the other side. Some of our singing might possibly not have been in quite the key that Britten intended but it was certainly animated and we did all reach the end at the same time.
In the words of John Manning in the Herts Advertiser: "It showed this fine choir at its best, even at the end of a concert of sometimes difficult music, and provided a fine start to the festive season. In all the evening was one of outstanding music, delightfully sung by a group of very experienced and well trained singers under an equally fine director."
Next stop the King William the Fourth public house!
Catharine Jessop
Voix de Vivre in Hungary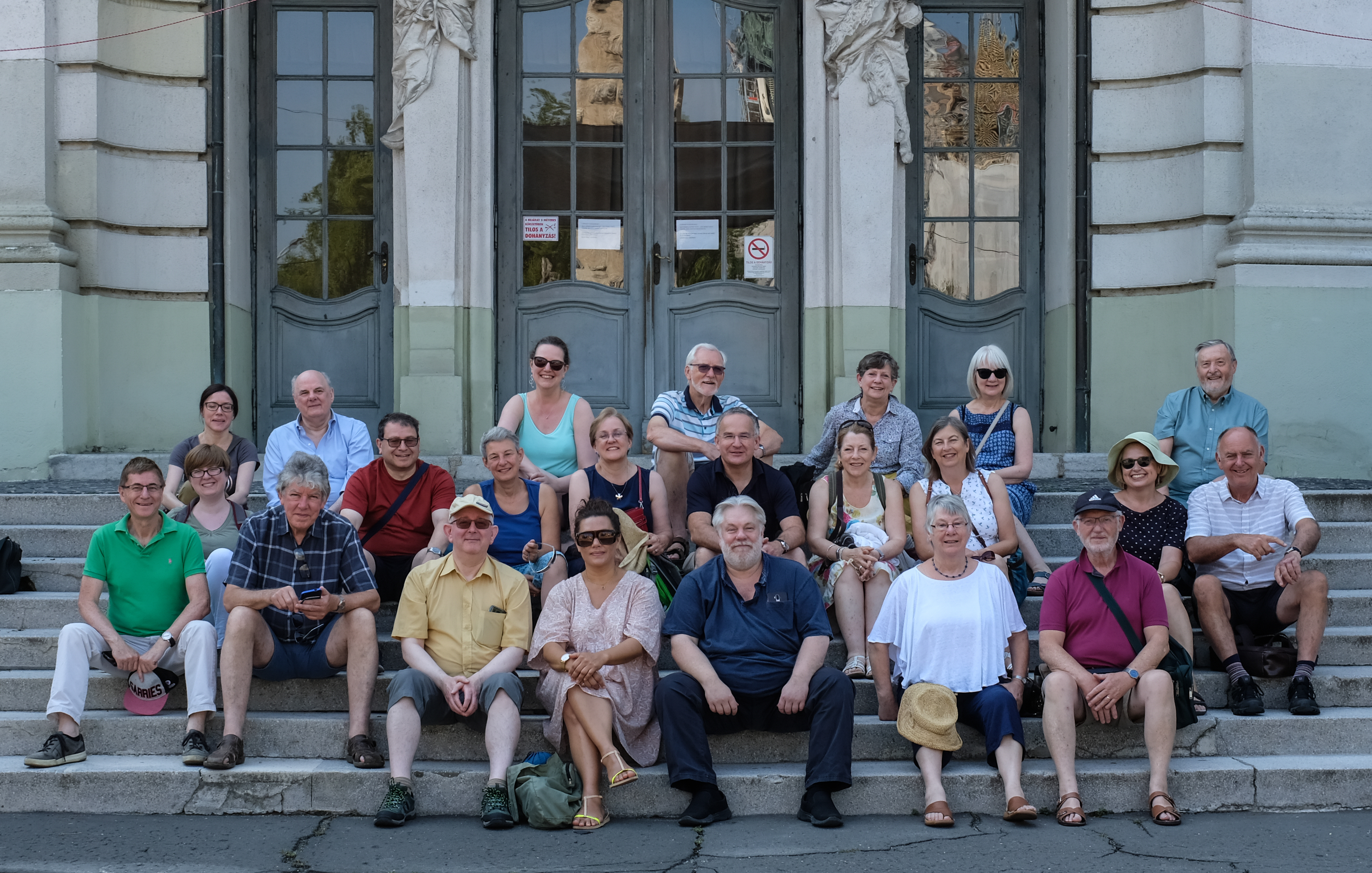 In July 2019, 22 Voix de Vivre singers set out for Kecskemét in Hungary to take part in the International Kodaly Music Festival, a great honour for us and a landmark in the choir's history as it was our first ever foreign tour. Most of us flew in, and some intrepid travellers arrived by train, late for the first beer.
We were superbly hosted by two local chamber choirs – Cantus Nobilis, who we already knew from their visit to the UK two years ago when we shared a concert, and the newly-formed KEK (Kecskeméti Énekes Kör) choir with their charismatic conductor Peter Erdei. KEK welcomed us to our concert venue, the baroque Piarist church, with two fabulous songs by Kodaly, which set the bar pretty high for us! But the capacity audience were really appreciative of our British programme, featuring glories of British music from Byrd to Macmillan, under Neil's typically inspired direction. We were glad we'd been warned in advance that in Hungary a slow handclap is a sign of particular appreciation!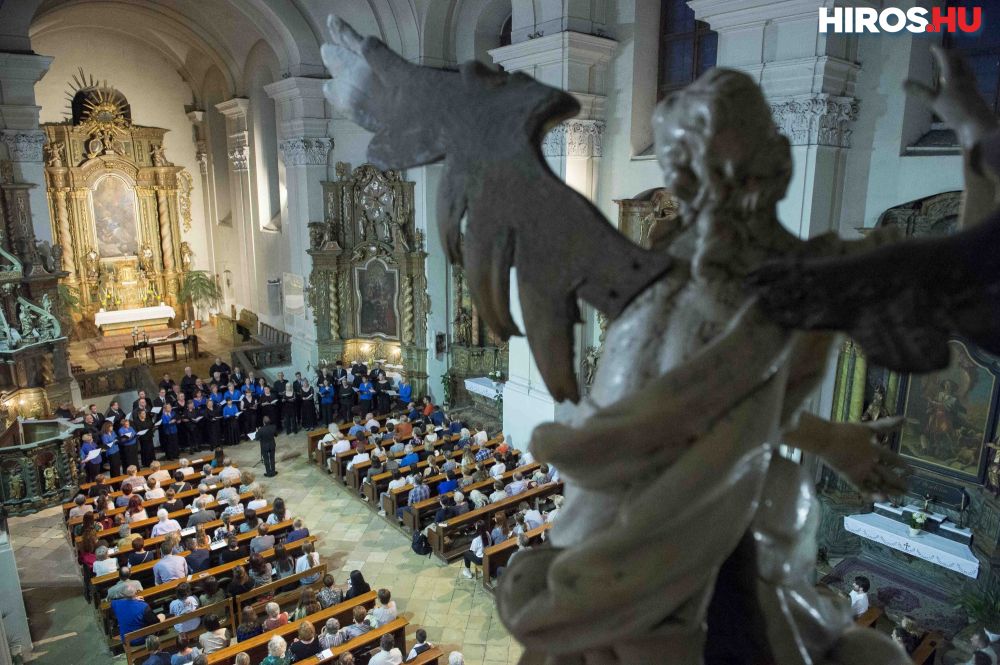 Local press review by Varga Géza, hiros.hu
The Kodály Arts Festival continued on Friday night with a concert by Voix de Vivre. This chamber choir from England in collaboration, this evening, with members of the Kecskemét Singing Circle presented a programme including compositions by Byrd, Tallis, Stanford, Holst, Britten and Zoltán Kodály. In every minute of the concert, one could feel the opening phrase of the anthem of William Byrd's Psalm 81: "Sing joyfully."
…..Voix de Vivre sang with visibly enormous, heartfelt joy. One noticed throughout that all the members of this English chamber choir deeply felt the opening words of the first William Byrd piece: 'Sing joyfully'. After this beautiful composition by the 'father' of English music, under the guidance of Neil MacKenzie, they performed renaissance choral works and pieces written by English romantic composers.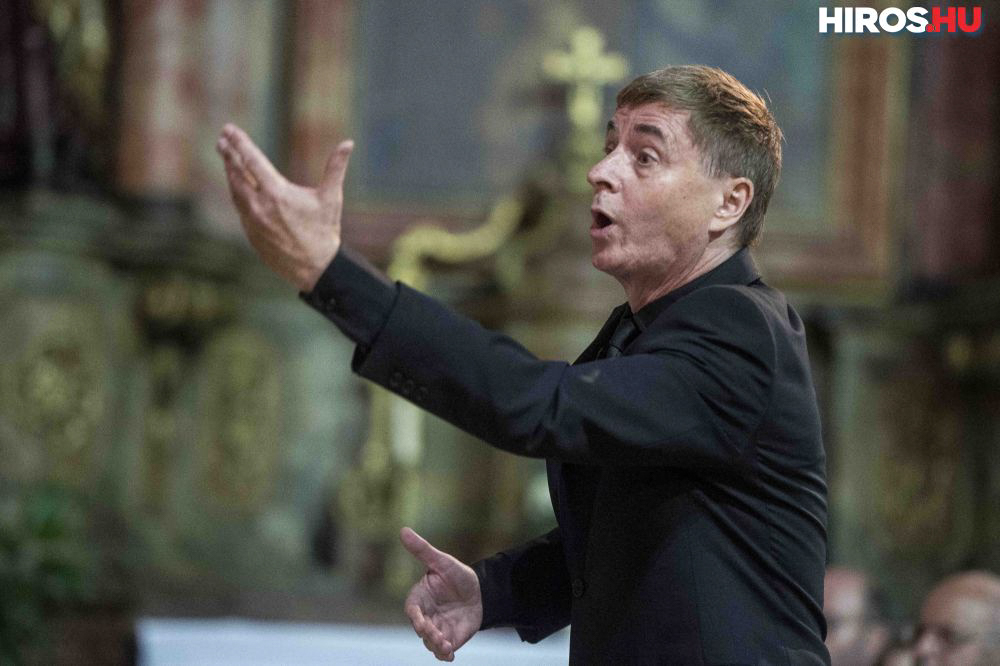 In the second part of the concert, the guest choir first performed late romantic folk songs and then twentieth century and contemporary works. James MacMillan's The Gallant Weaver particularly moved all those present. Composed to a text by Robert Burns, the Scottish national poet, this piece combined Scottish folk music and Celtic Psalms to produce one of the most distinctive examples of MacMillan's secular choral music. One could only listen with awe.
The uplifting closing number of the concert was a joint performance by Voix de Vivre and the Kecskemét Singing Circle of Henry Purcell's "Hear My Prayer, O Lord".
"Song makes life more beautiful, the singers make others lives too. There's not much point if we sing to ourselves, it's better if two get together. The more the better, one hundred, one thousand, and the great Harmony, in which we can all be one. Then we can really say: the whole world rejoices."Zoltán Kodály's thoughts - listening to Voix de Vivre's programme - are certainly known to members of this English choir. But if they weren't, then his truth was discovered and practised: their concert in Kecskemét testified to that.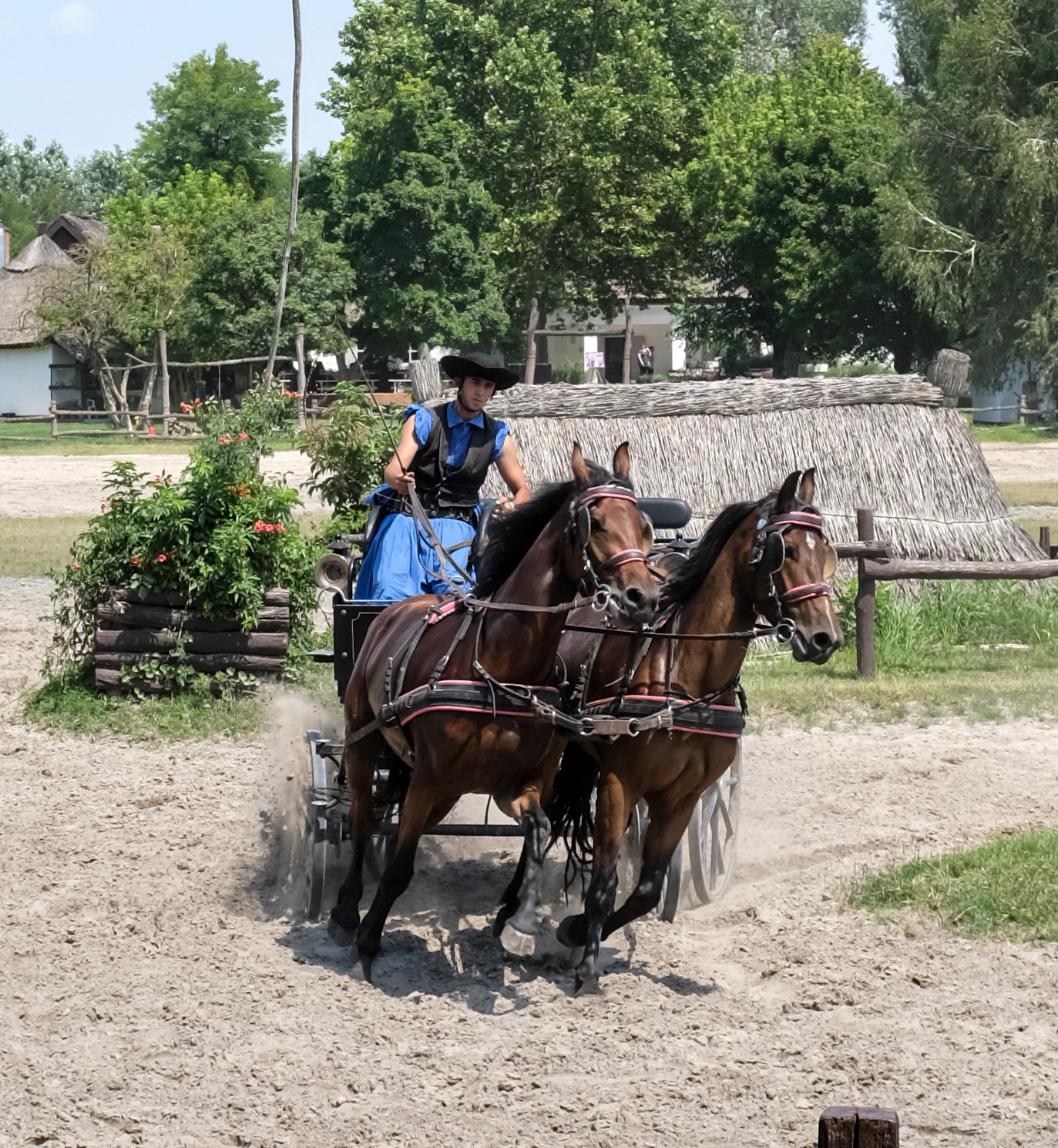 The day after our concert our new friends in KEK had organised a trip for us to a Hungarian heritage centre out in the country. It is very flat round there – the clue is in the name, the Great Hungarian Plain – but beautiful with fertile fields of grain and sunflowers stretching to the horizon, and woods of birch, plane and acacia giving welcome shade from the hot sun. We rode in horse-drawn carts, visited a preserved Hungarian peasant's cottage, ate goulash, made the acquaintance of pigs and turkeys, and were given a fantastic display of horse-riding and driving skills. Margaret maintained British honour by volunteering to mount one of the horses, thereby fulfilling an entry on her bucket list, to ride across the Hungarian plain!
We were all so grateful to the small group who organised this trip for us: Margaret, Lesley, Andrew and Neil, as well as to our Hungarian friends for their kind welcome – and we are sure it won't be the end of our Hungarian association!

"It was such a privilege for us to be singing at such a prestigious event."
"Kecskemét...we were struck by how beautiful it was."
"Cantus Nobilis Choir laid on a buffet supper for us…we were made to feel extremely welcome and the language barrier seemed to melt away."
"…amazing collection of folk instruments at the Kecskemét Musical Instrument Museum."
"… certainly an experience to remember."
Catharine Jessop (with contributions from other choir members)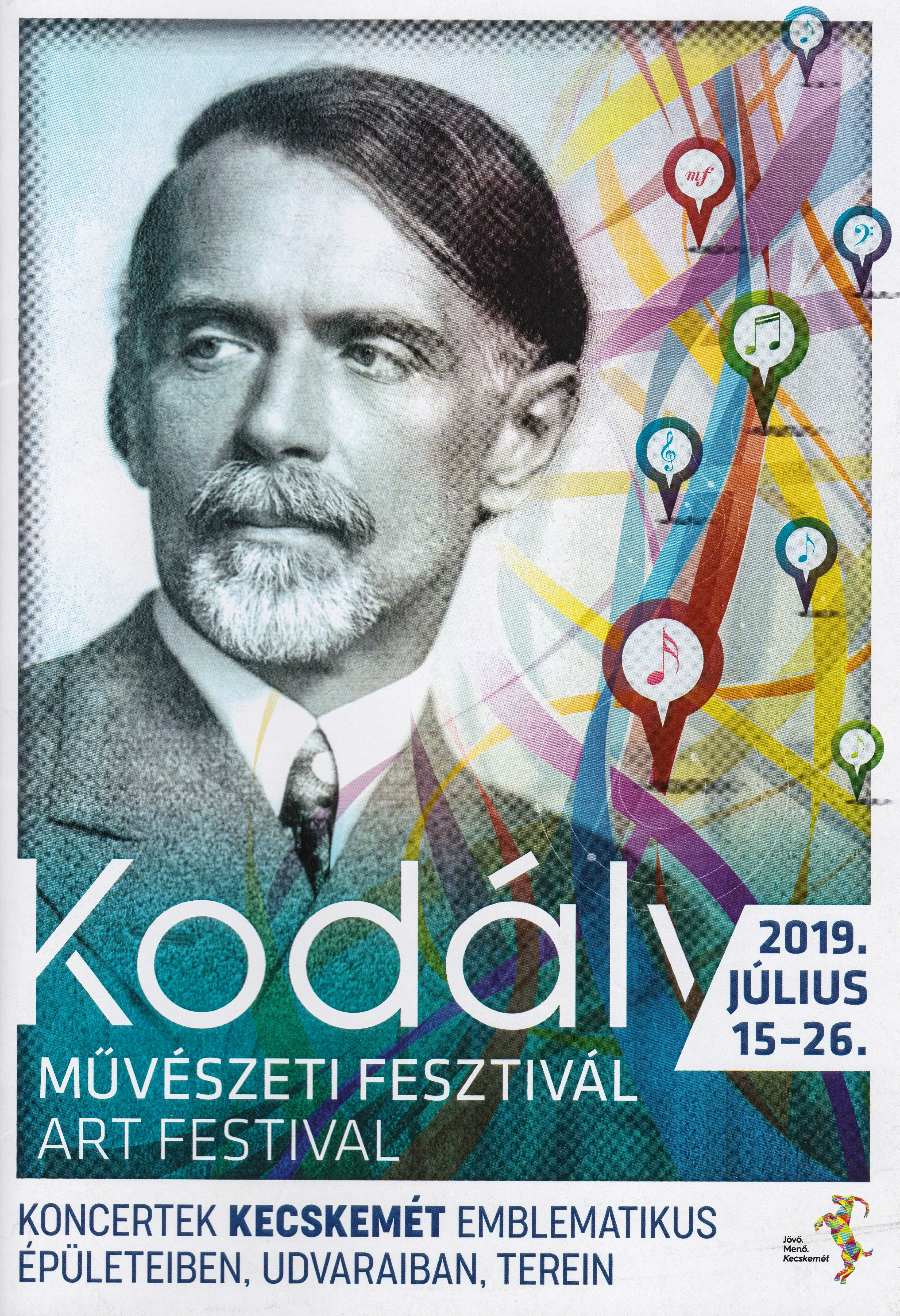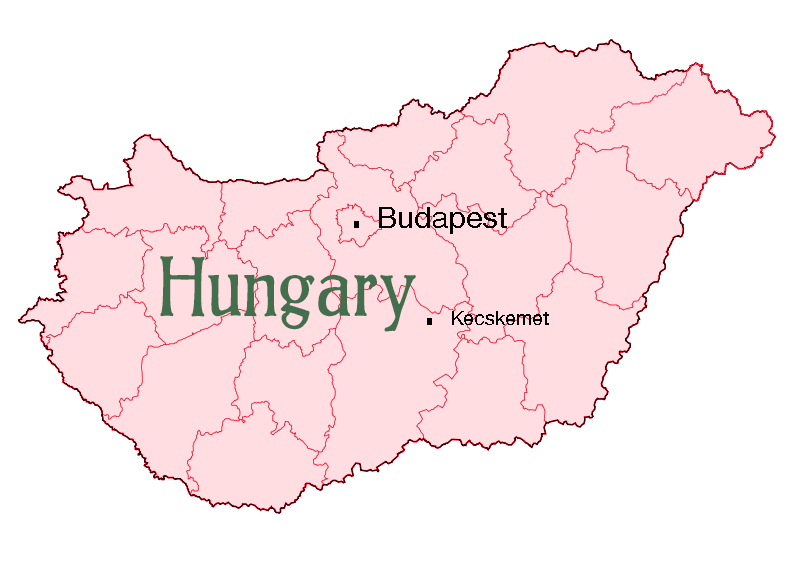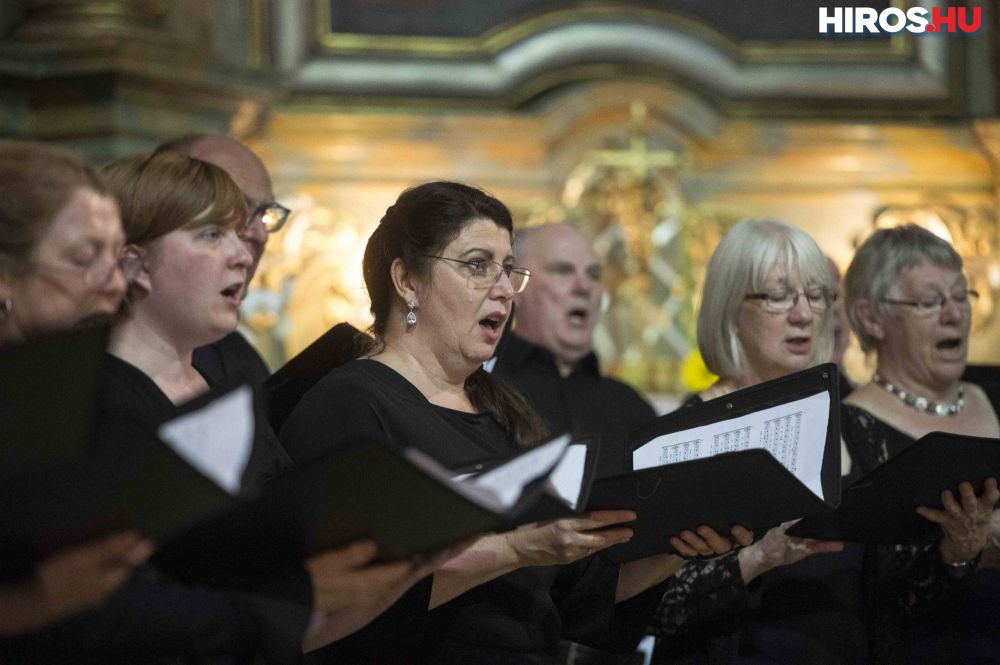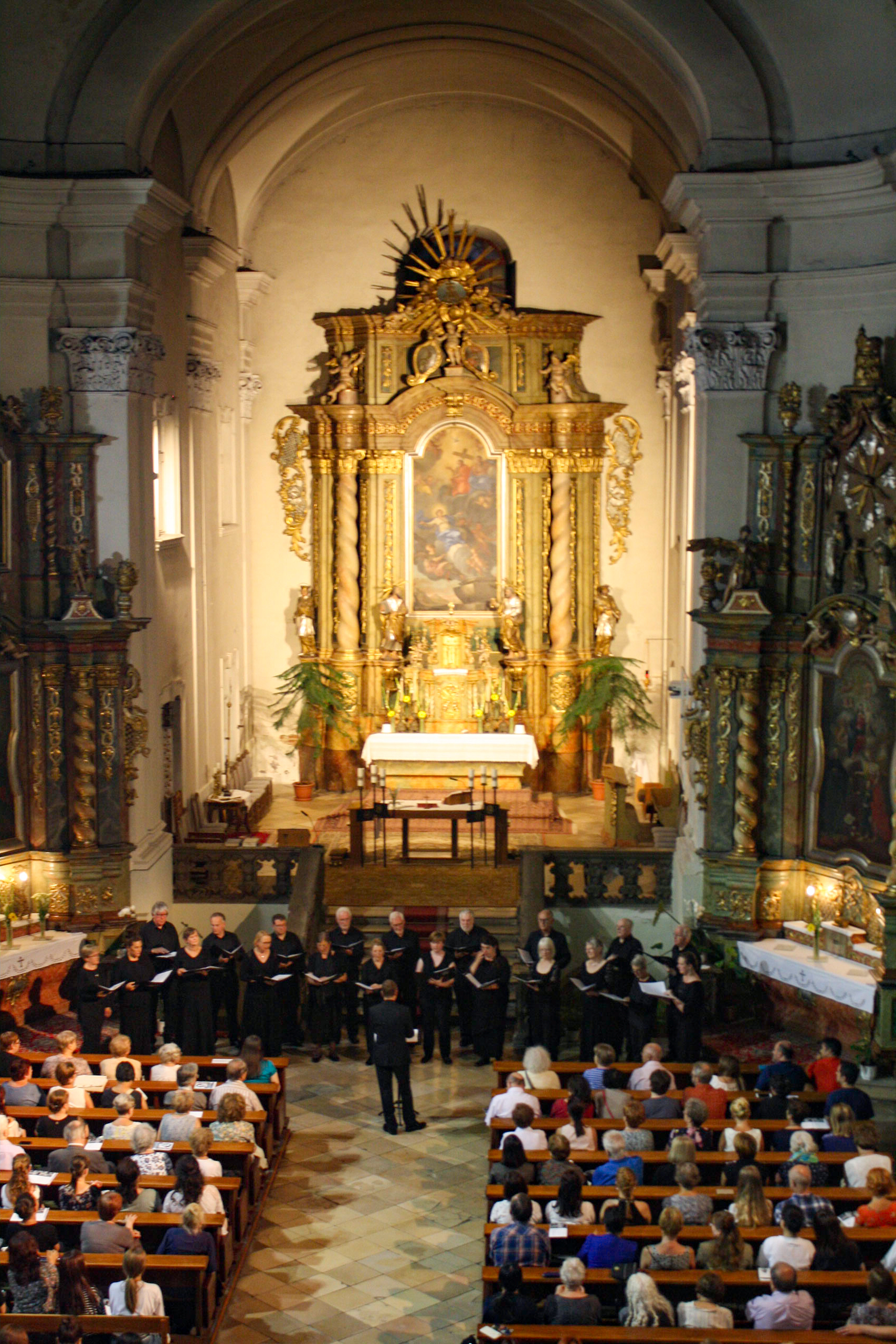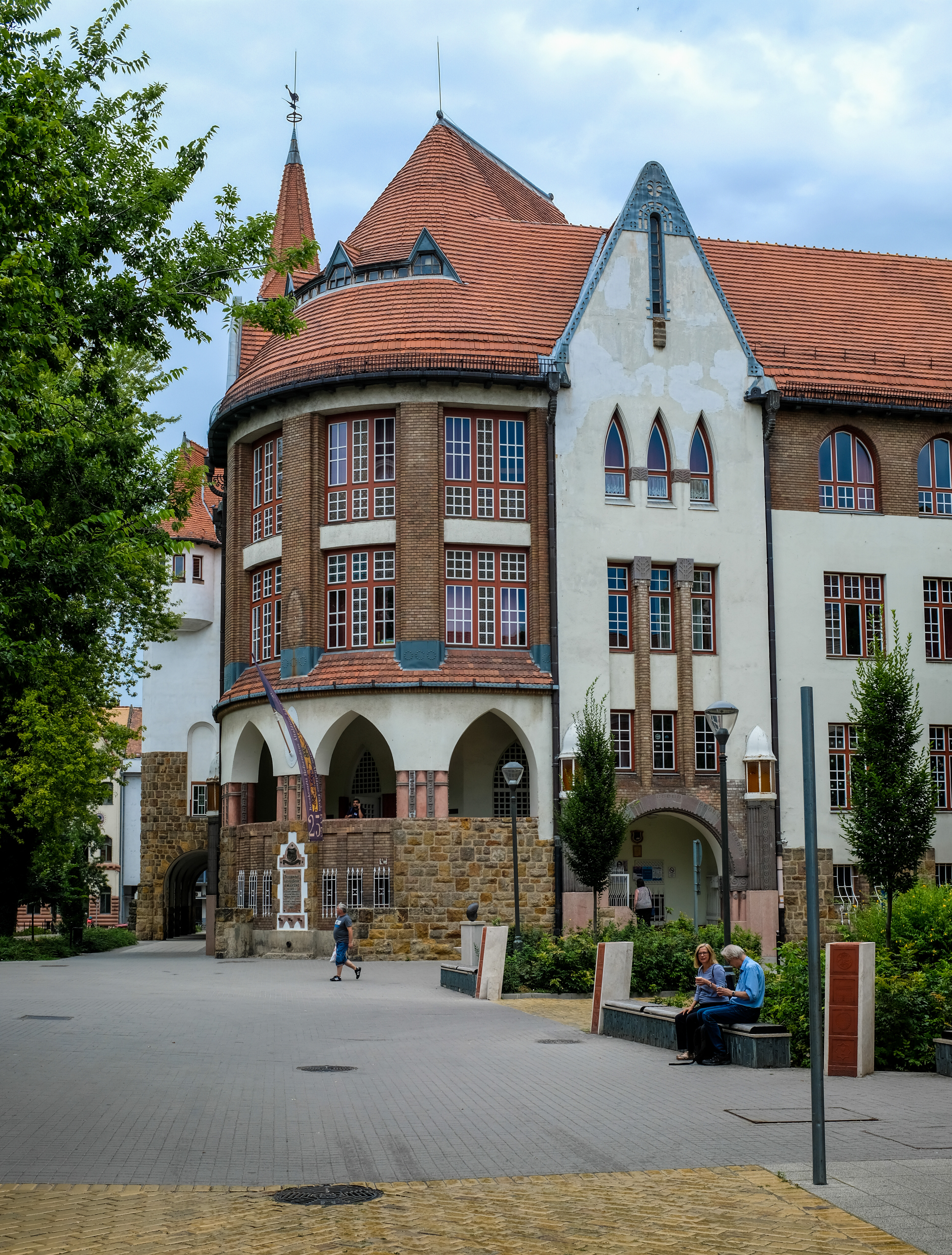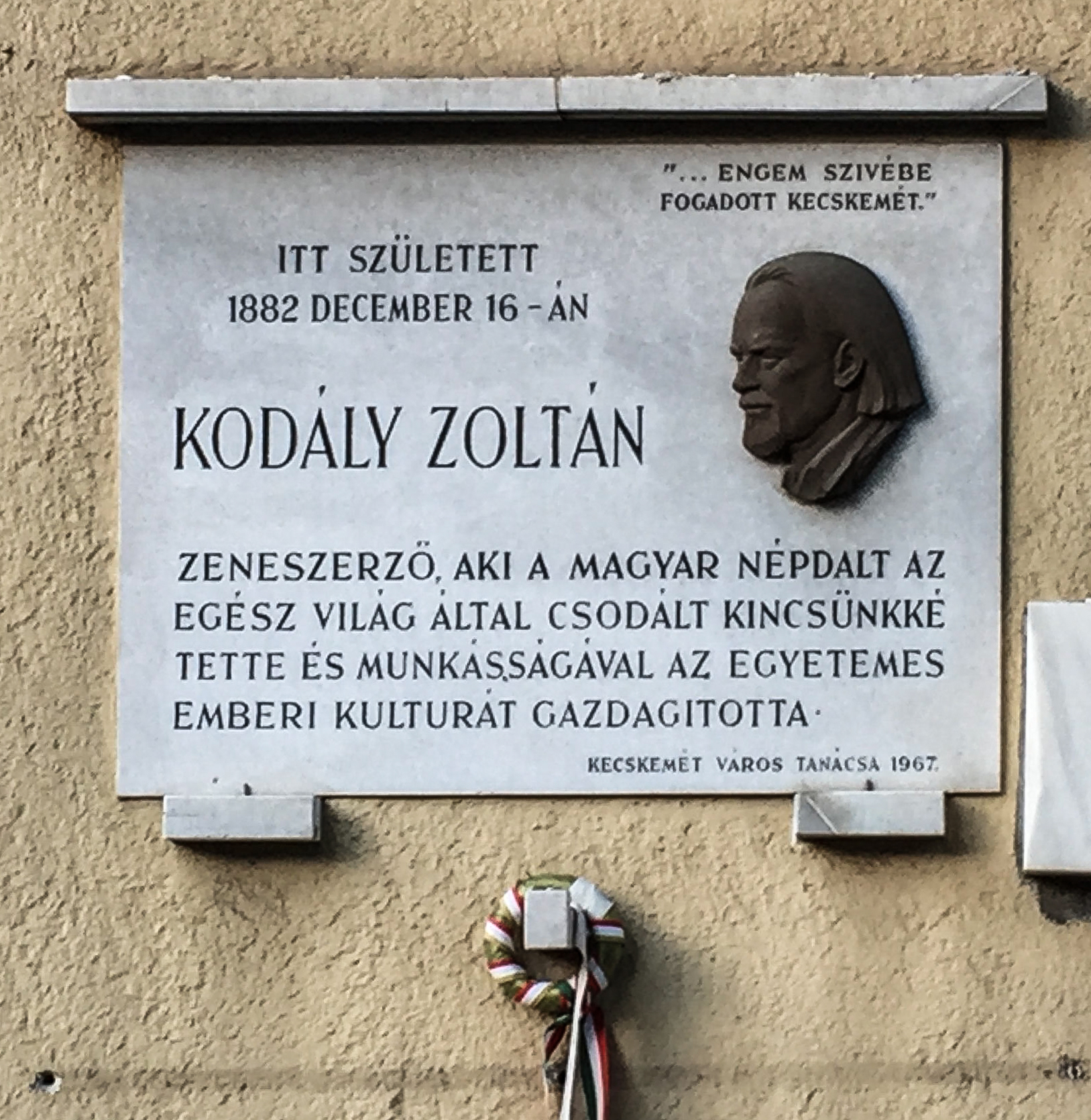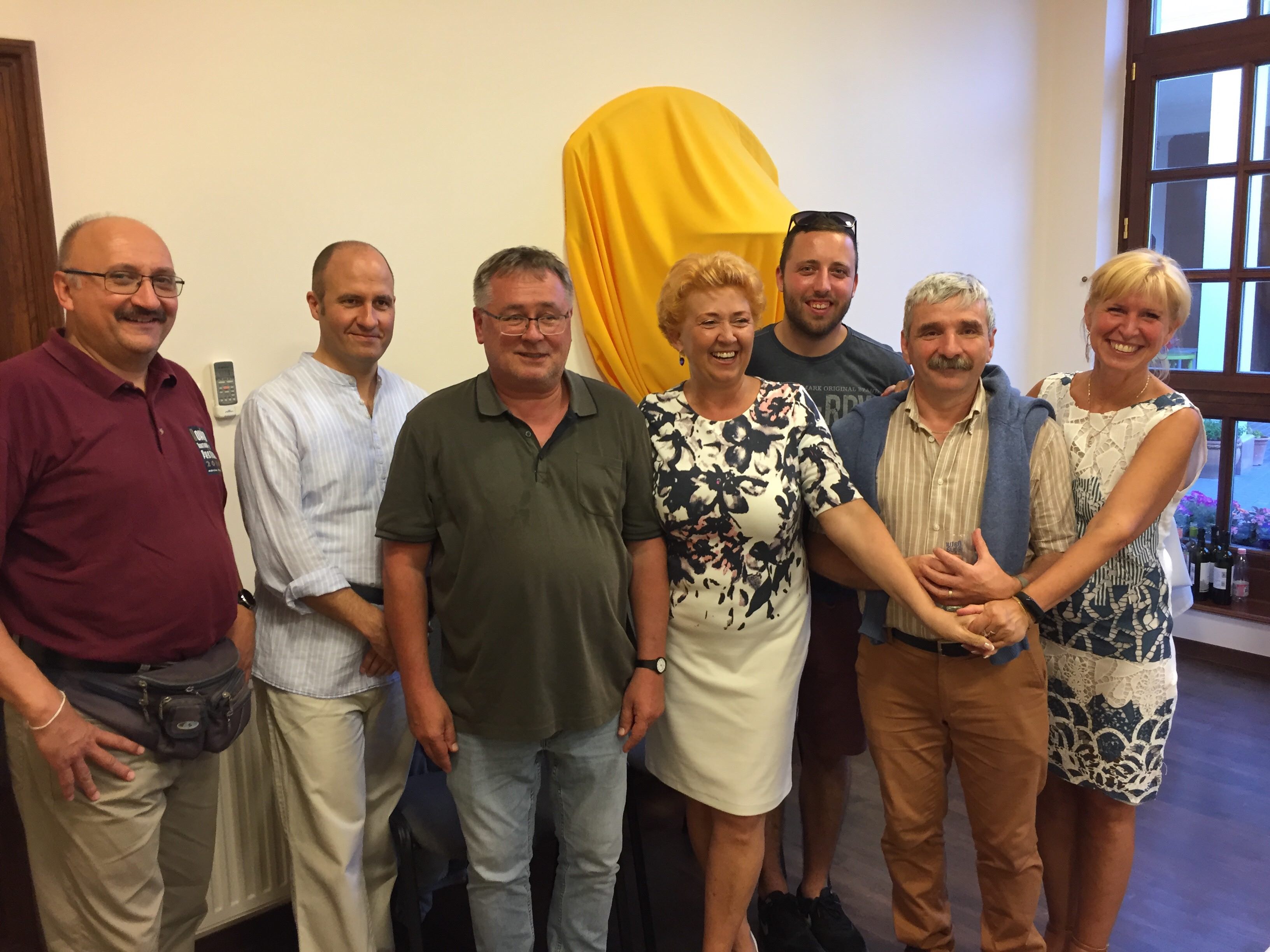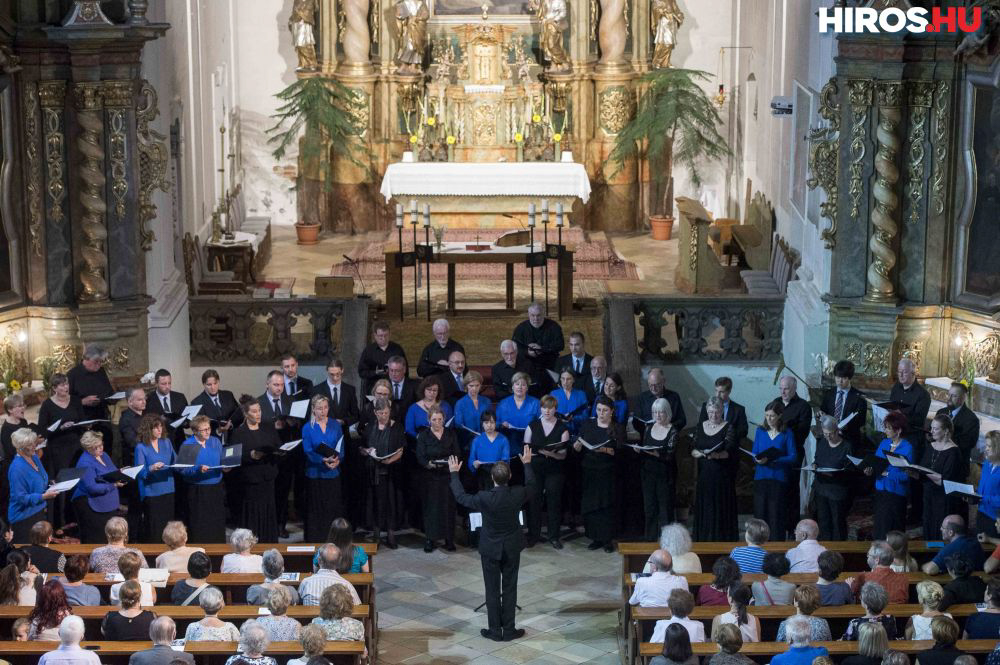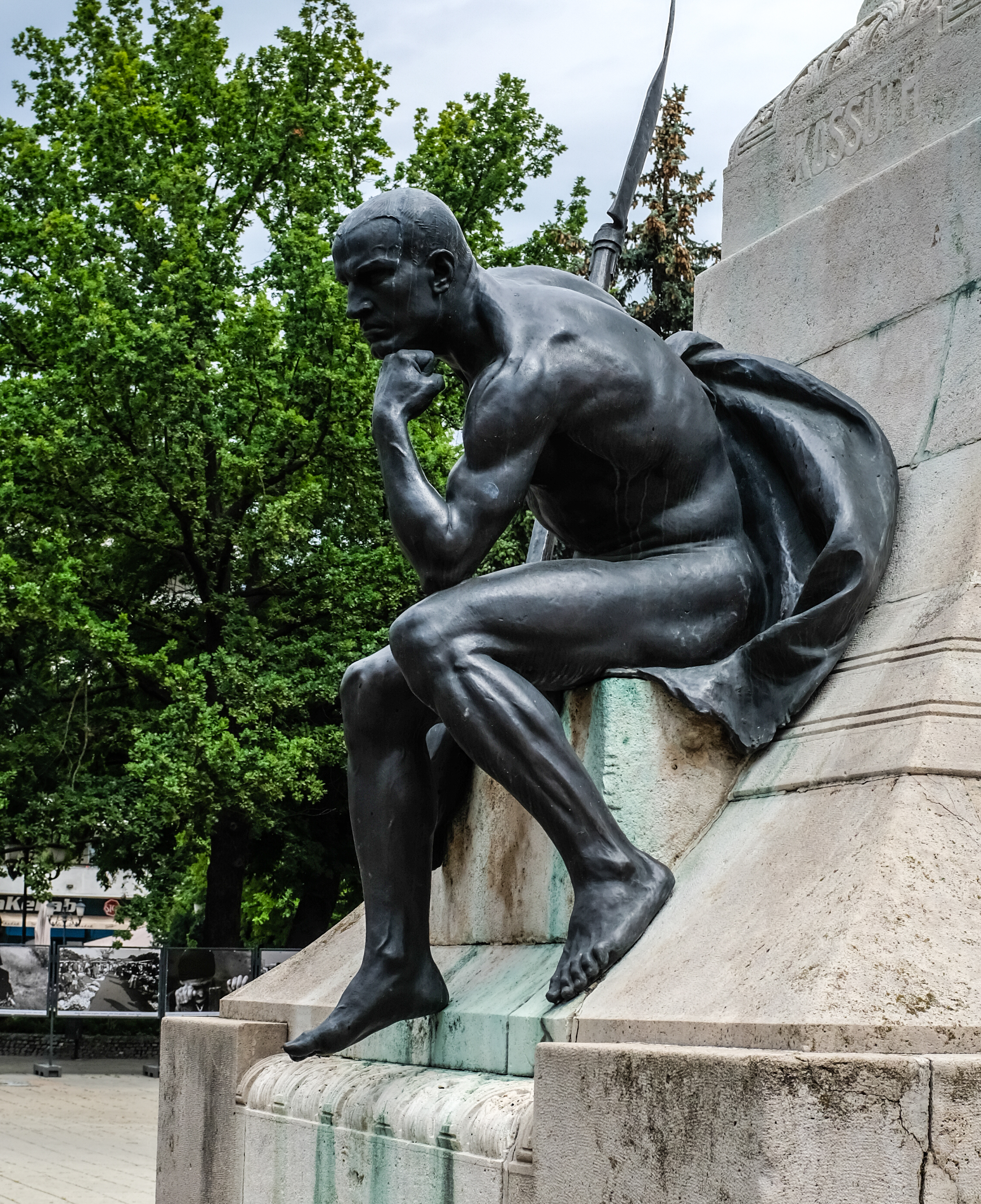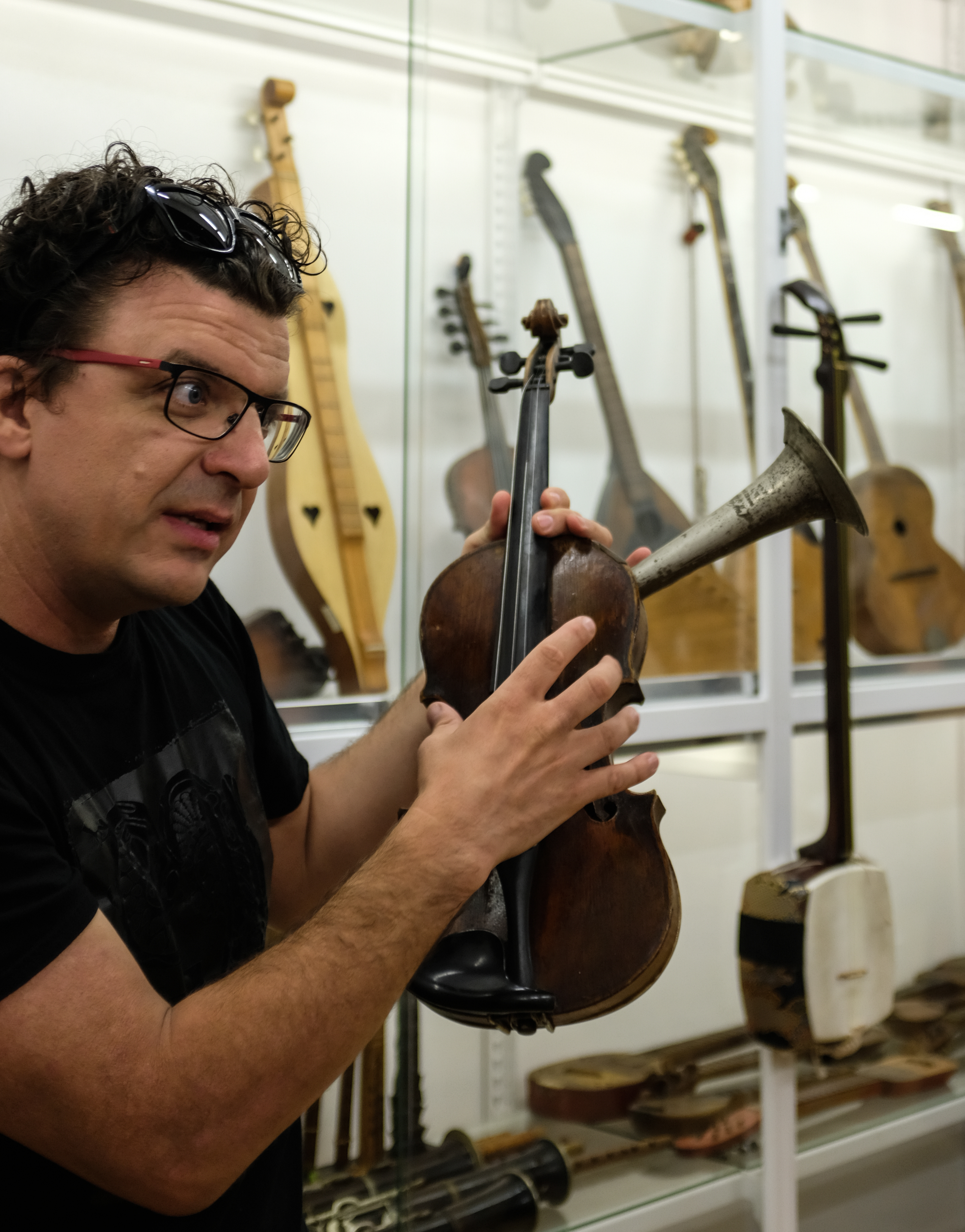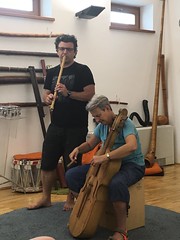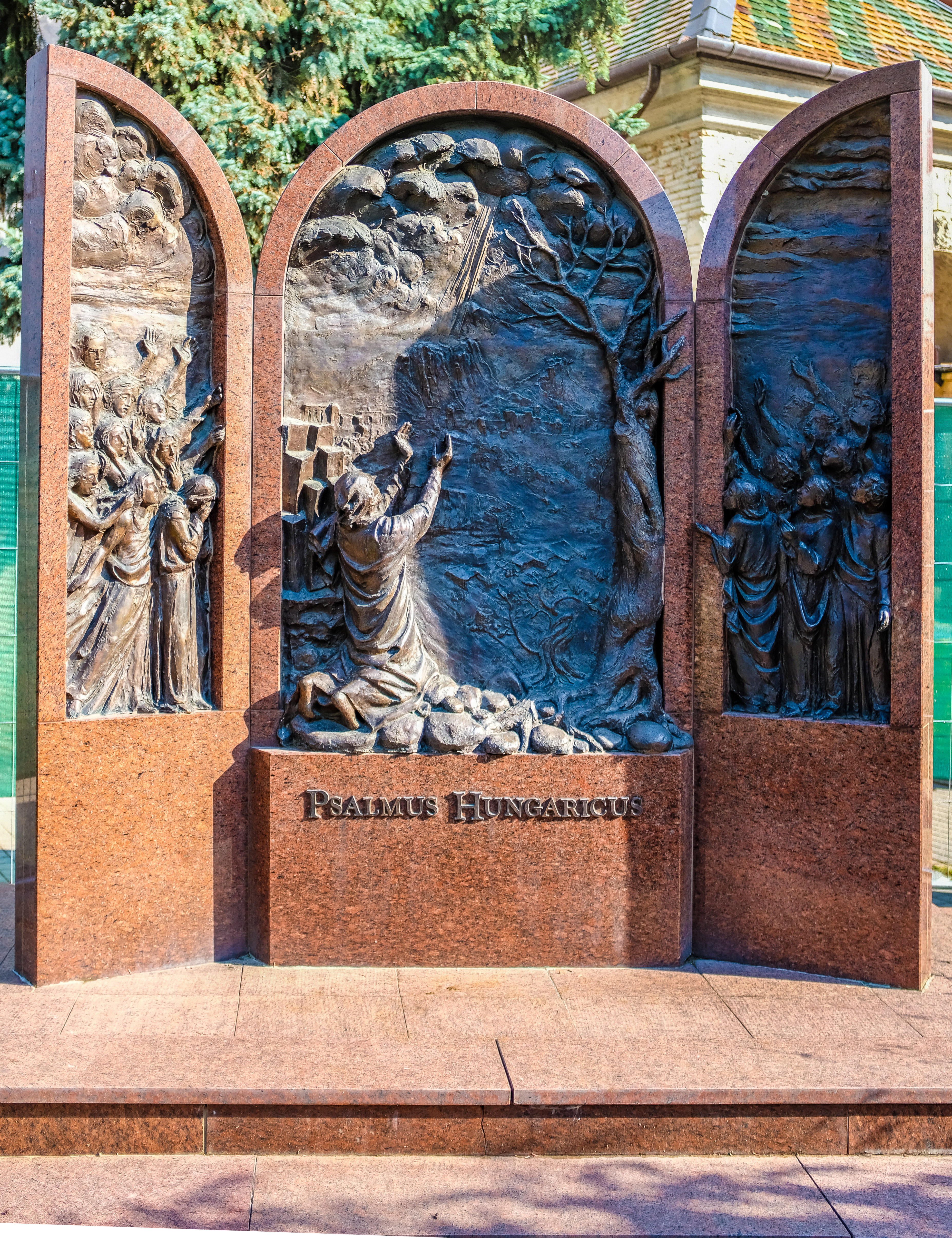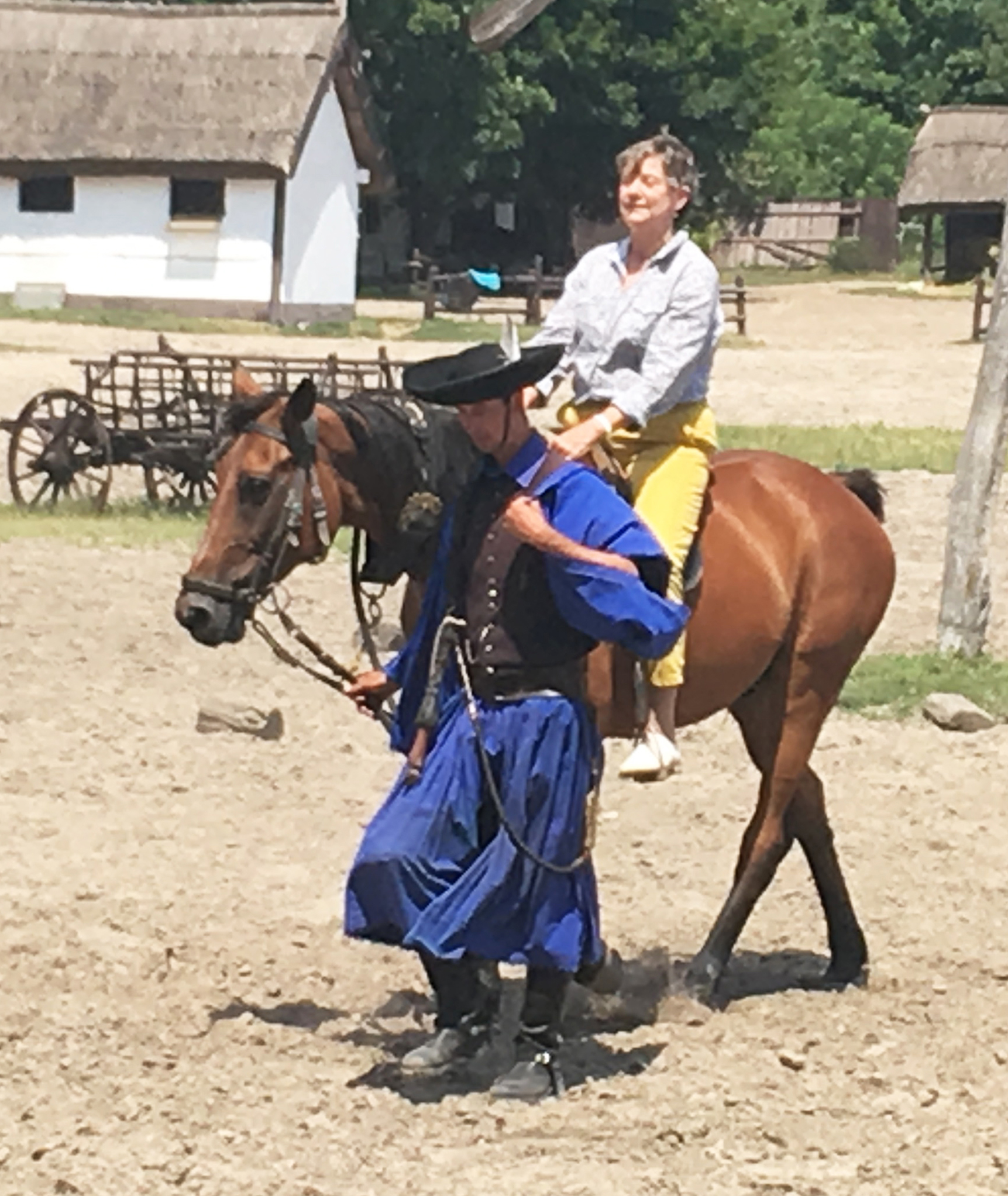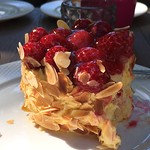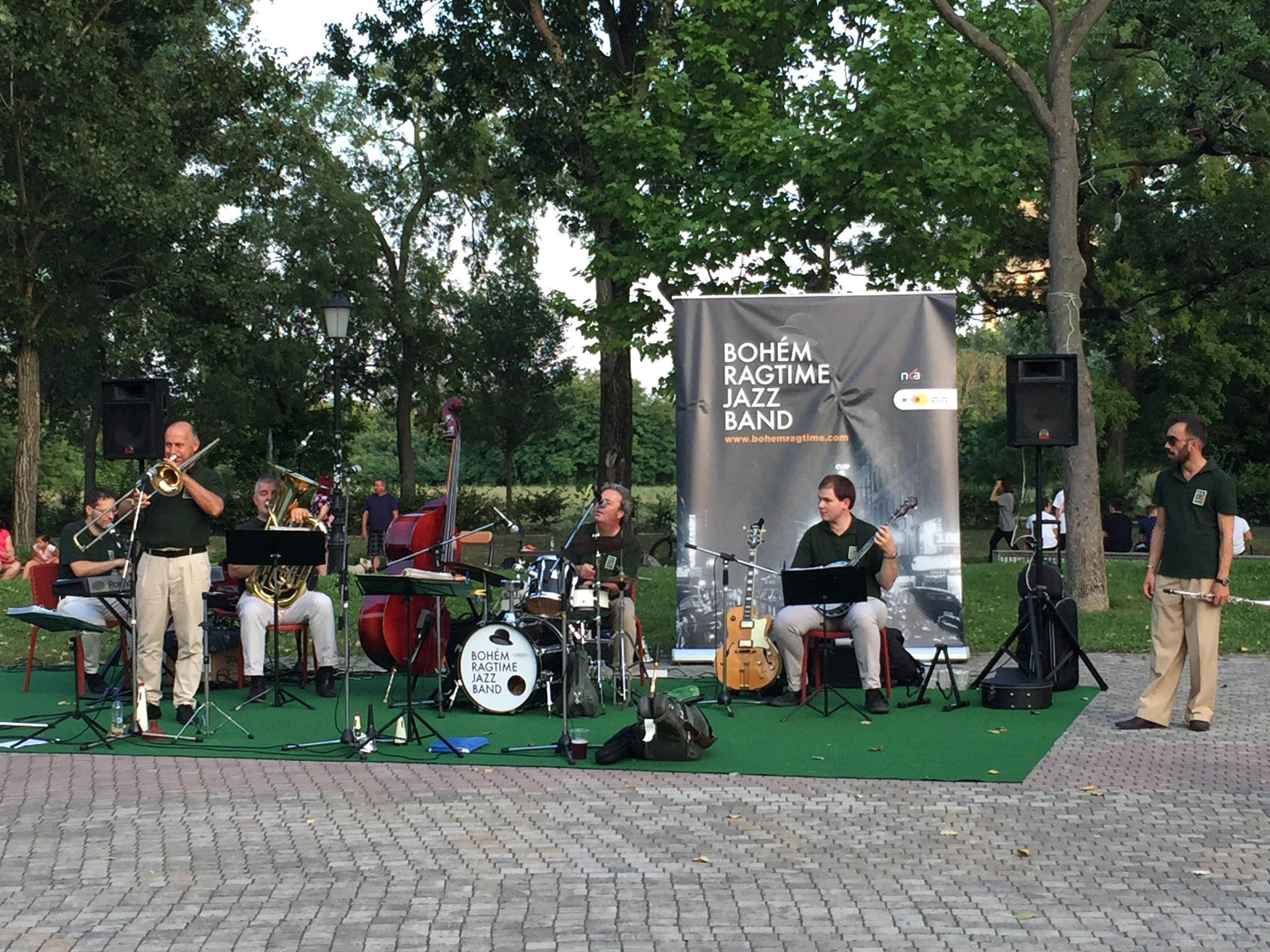 Voix de Vivre - some impressions from the Honorary President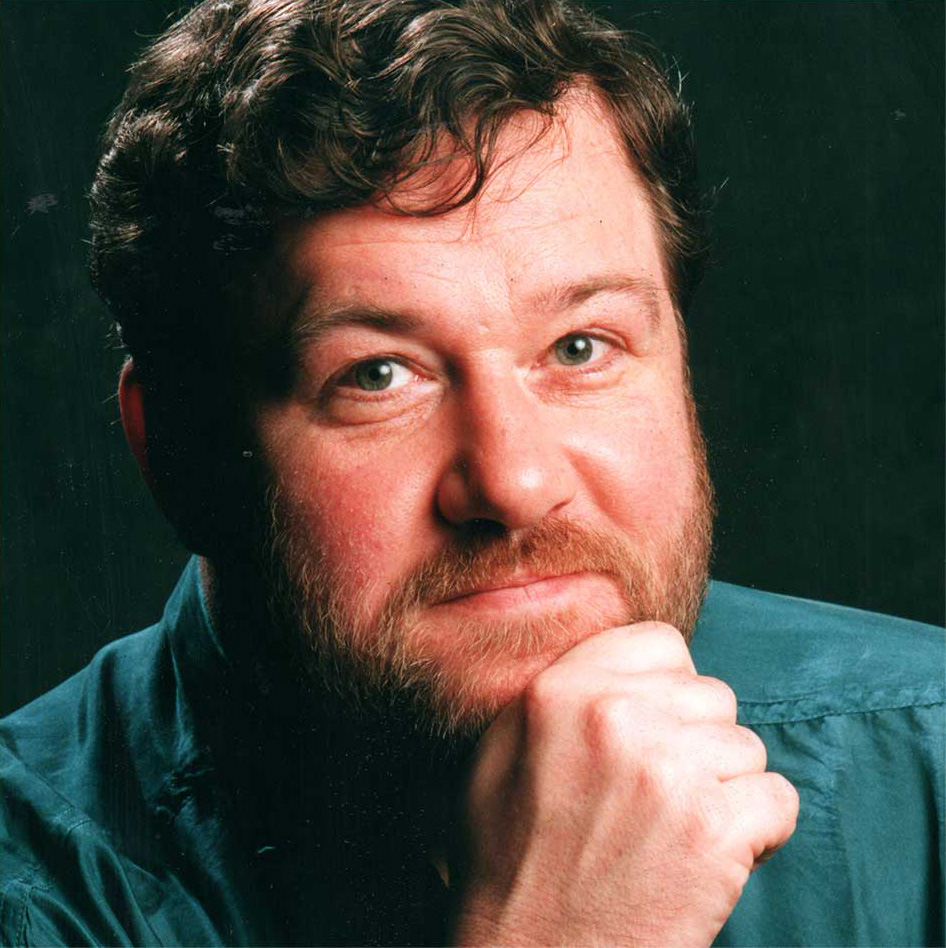 On the 13th July I took part, as is my great pleasure to do when required, in Voix de Vivre's concert of great German choral music. Reflecting on the evening's experience, I found myself asking what exactly is the value of such concert events. Not that I am in any doubt of their absolute value, but in this age when music is more often experienced as a pre-packaged consumer item, and with audiences for even the more familiar orchestral repertoire dwindling in number, how can we devotees of choral repertoire best communicate our enthusiasm for it to audiences and singers alike?

Leaving aside for now the widespread decline in appreciation of all forms of what used to be called 'classical music' – the European tradition of a structured, discursive music that can take audiences and musicians through an actual emotional and intellectual 'argument', - what can be said in support of its universal value, and in particular of its choral manifestations? Quite a challenge, when figures such as Jeremy Vine the TV presenter have recently publicly dismissed the whole subject as something which would interest only a few, mainly middle-aged, people. Looking around outside professional London circuits you could easily form the impression that his analysis is at least broadly factual, if unjust. By and large, both choirs and their audiences are not only dwindling but ageing.

There are two problems here; one is the general disinclination to engage with our common 'classical' heritage, the other the particular public perception of choral music. It is true that historically the choir has been associated with religious music on the one hand and with the once great local choral society tradition on the other, dating from a time of more defined and coherent communities. Choral music is now felt to be out of step with an age of rival leisure attractions now available to all (individually and privately) such as the telly and the cinema.

In the face of those problems I would point to a number of possible positives that could be urged. The first must entail a conviction on the part of dedicated practitioners of 'classical music' and their faithful audiences that this is a living and evolving heritage of absolute value to all humanity both in its content and in the way it is practised. Some repertoire may require homework on the part of its practitioners, and even of its audience, but that only serves to enhance its rewards.

As to the choral repertoire in itself, we must make it clear that its greatest monuments are as fine as any in the orchestral repertoire or in any other art form. At several points in history, choral composition has touched peaks as high as those found in any other musical medium, as Saturday's concert amply demonstrated. I speak as a professional musician of some 58 years (if one takes into account my daily drilling as a choral treble from the age of seven) who has experienced just about every medium from the inside and the outside, from the choral to the operatic, and as a hobby violin/viola player from the orchestral to the chamber repertoire. I say without any reservation that the works of Bach, Brahms and Schoenberg that were presented last Saturday to a select audience are, of their kind, as important and as towering as those composers' achievements in the better known media.

It is high time for choral music to cease to be the Cinderella of the 'classical' repertoire, and for the skills of today's amateur choirs, which seem to become increasingly refined even as their numbers dwindle, to be directed to the wider presentation of this remarkable and priceless ongoing heritage, and to the stimulation of new additions to it.

There is another value to this whole enterprise, equally or perhaps even more important in an individualistic and egocentric age. That is, the shared effort that music-making involves - and I include the audience in this. The performers' experience is of one kind, the listeners' of another, but both audience and performers are engaged in a joint effort to bring music to life. Music is not something written on a page; it only exists when human beings realise it (in this case their own bodies are the instruments) in collaboration with the composer, and he with whoever conceived the text. Nor is it a solitary affair; even when we make music alone we are in conversation with the composer.

In this way all music is heightened human communication which pre-supposes a listener, an audience. In this activity both performer and audience furnish their minds with objective beauty, intellectual nourishment or emotional release (most often all three together), and their bodies with physical engagement in the creation of those qualities. In making music we also make a precious space for self-forgetfulness in which we can meet communally on equal and objective terms, and, if I may sound a flippant note, give our egos a break. For all my joking, I cannot overestimate the value of this last benefit to both performers and audiences.

It is an honour to have been asked to be the Honorary President of Voix de Vivre, and I salute its efforts and honour its achievements in realising all I have alluded to above. My friendships with its conductor, a colleague of some 40 years, and with its most recent chairman, a singing 'pupil' (though I have little to teach him!) of more than 30, are amongst my dearest, and I hope I may long yet enjoy a beer with them while picking over past performances, planning programmes and generally keeping abreast of the choir's latest successes. Ad multos annos!

Jeremy White
New Experiences
Singers and audiences alike enjoy the well-loved repertoire. It is so nice to be bathed in familiar tunes that make you feel at home. Audiences rarely fail to be stirred by Faure's Requiem or Mozart's Mass in C Minor. For singers, it is often a relief to open the music and find that it won't be a sight-reading battle.
Sometimes though, choirs and singers prefer to live rather more on the edge. There are Musical Directors who commission new works or dig deeper into the musical archives to find pieces that challenge the singers and excite their audiences.
Fashion applies to composers and their works and it is often hard to keep your place in the sun. It seems hard to believe but the glorious creations of J.S.Bach lingered in the shadows for over a century until Felix Mendelssohn rescued them and brought them back to the attention of the music-loving public. Read more about it here.
It is wonderful to listen to a familiar favourite but, in my opinion, it is even more special to find something that speaks to you in a new way. We should cherish those moments when a piece of music surprises or challenges you, when the hair stands up on the back of your neck or tears spring to your eyes. It can take a bit of time, and you may have to sift through a lot of ordinary before you find the special, but the hunt is worth it. There is something heroic about the way that human beings strive to achieve perfection in performance and the journey is worth watching even when they don't quite make it. Occasionally we are rewarded, however, with a moment of beauty that lasts in the memory for the rest of our lives. I will never forget hearing Strauss's 'Four Last Songs' at a late night Proms performance in the Albert Hall. Even now, years later, I can close my eyes and recreate the feeling created by the perfection of the singing and the heart-wrenching message of the music.
Perhaps it is time for you to search out those moments and try to find music that pushes beyond the edges of your experience. There is probably a lot of opportunity in your local area. Why don't you try it? There is a great list of 'Underrated Masterpieces' here. You can find concerts near you on Concert Diary.
Lesley Blankfield